Blog
Capitol Clay ArtWork: Karen's Blog About Our Studio
Welcome to Capitol Clay ArtWork. Please visit often to see what's new.
Celebrate West Virginia  I  June 28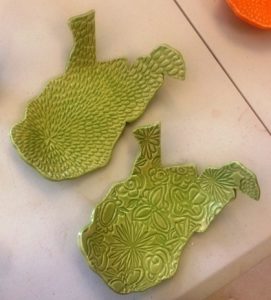 These fun, West Virginia-shaped bowls feature texture and color and are an unexpected twist on our home state. Handmade by Karen and Mike, find them–and lots of other textures and colors–at OddBird Gift Emporium at 247 Capitol Street in downtown Charleston.
Power Turquoise Returns!  I  April 17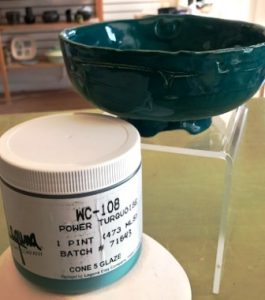 It's deep, dramatic and it's back in stock: It's Power Turquoise. A studio favorite, we have received a small shipment of this hard-to-get glaze (shown above on Standard 182G clay with textured surface inside and out). While supplies last–which, typically, isn't long!. $10.30 per pint
Mini-Ribbon Tools for Fine Detailing  I  March 20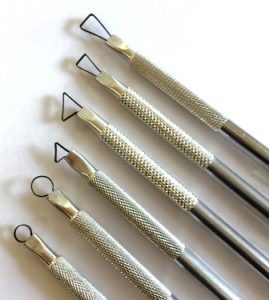 Carve fine details–and even finer details with this collection of mini ribbon tools. Choose the "larger" 1/4-inch flat, angled triangle and circle or the "smaller" 3/8-inch version of the same shapes. $3.19 each
Power Turquoise Is Back!  I  January 23, 2017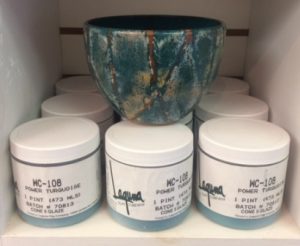 While supplies last! Power Turquoise glides on beautifully and, so far, has looked amazing on every clay body we've tried. Above it's shown on Highwater Red Stone, overlayered with White and Goldenrod Shino. $10.30 per pint.
The Best Trimming Tool. Ever.  I  January 19, 2017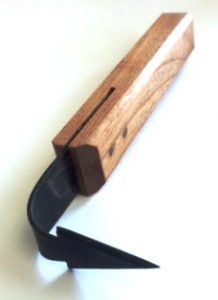 With its sharply angled, triangular trimming blade, this Dolan trimming tool is the studio pick for fast and clean feet on pots. The long side edges make quick work of outside surfaces, too.
Meet the DPT-120. If you haven't tried it yet, it's strongly recommended. $13.50