News & Features
Upcoming Events
There are so many exciting events in the weeks and months ahead! Check out these amazing opportunities–to shop or to learn! Click through each link for more details.
Hannah's Pottery 2018 Holiday Open House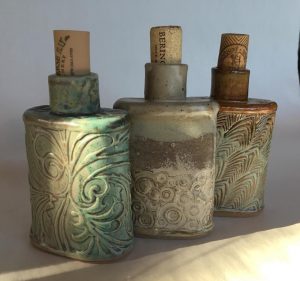 Friday-Saturday  I  November 9-10  An annual holiday tradition continues with exciting new work at Hannah & Don's Scott Depot studio–a shopping must-catch destination!
Holiday Showing of Pottery by Keith Lahti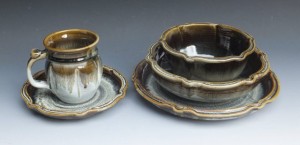 Saturday-Sunday  I  November 10-11  It's a family affair! Explore Keith's signature work along with jewelry by daughter Cree, stonecarvings by son-in-law Kevin and wall art by grandson Mateus.
Lockbridge Pottery Annual Thanksgiving Show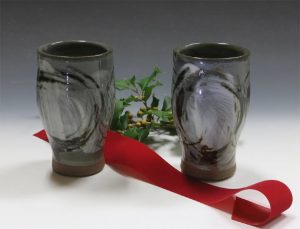 Two Saturdays  I  November 17 & 24  Discover what's new in the world of crystalline, wood- and soda-fired pottery as Jeff and Donna Diehl stage their annual Saturday BEFORE and Saturday AFTER Thanksgiving Show!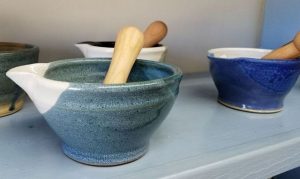 December 1  I  10am-4pm  Shop for beautiful pottery, glass jewelry, handcrafted baskets and more at Marcia Springston's charming southern West Virginia studio.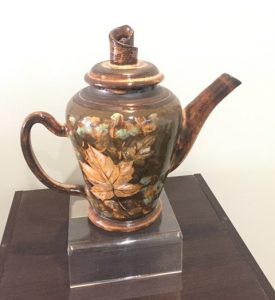 November 30  I  December 1  This widely anticipated Holiday Show opens on Friday evening and continues through Saturday with a variety of high-quality fine art, textiles, pottery, sculpture and more! 
Arts & Thoughts Holiday Open House
December 8  I  Noon-4pm  Explore Homaira's exquisite pottery and paintings in her airy Teays Valley studio.
Bill van Gilder 2-Day Pottery Wheel and Handbuilding Demonstration Workshop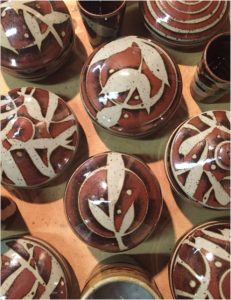 April 26-28  I  Ceramic & Metal Loft, Leesburg VA  A 2-day information-packed demonstration workshop featuring techniques for wheel throwing and hand building.

Links We Like
West Virginia boasts so many incredibly talented potters. Here are just a few links we're following right now:
Check out more of Ken's beautiful work http://www.pinehillpottery.com
Exquisite pottery by Keith Lahti http://www.handmadecremationurns.com
Work by one of the state's best-loved potters  http://www.hannahspottery.com
Classic or whimsical pottery by Lindsay Philabaun http://www.lindsayphilabaun.com
Amazing pottery with a sense of humor http://www.lockbridgepottery.com
Tamarack, the best of West Virginia http://www.tamarackwv.com