6th Annual FestivALL Harvest Art Fair
FestivALL Harvest Art Fair
Saturday, October 20 10am-6pm  I  Sunday, October 21 11am-4pm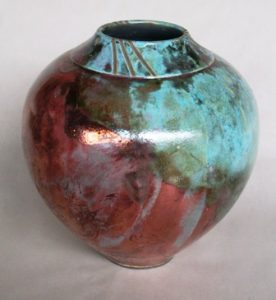 An extension of the summer Capitol Street Art Fair, the FestivALL Harvest Art Fair features over 30 juried artisans showing their work at the elegant Woman's Club on Charleston's East End by the WV Capitol.
With 10 varied art categories included, the FestivALL Harvest Art Fair is a popular stop for early holiday shopping for hand-crafted gifts. Categories include: Bath & Body, Fine Art, Glass, Jewelry, Photography, Sculpture, Specialty Food, Textiles and Woodwork.
In addition, you'll find Pottery; artists include Julie Wingard, Marshall's Art by Ellie, Mike Bowen and Regina Swim. Regina's beautiful But Not Broken Raku Vase is featured above. Ellie's sculptural garden flowers are below.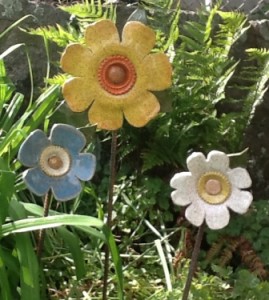 Admission is free and the facility is handicap accessible.
Woman's Club of Charleston is located at 1600 Virginia Street East in Charleston, near the West Virginia state capitol complex.