Mike's Artist Statement
Artist Statement: Mike Garnes
Capitol Clay ArtWare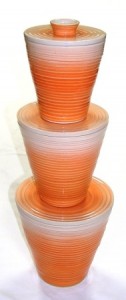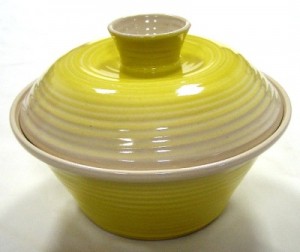 Over the past 15 years of exploration, my direction as a potter has evolved dramatically from primaily wheel thrown and altered sculptural work to contemporary functional forms. My love for large-scale sculptural yet functional pieces, such as pedestal sinks and small- to medium-sized fountains, is now evident in contemporary, functional table ware and decorative pottery for the home.
While function remains the essence of the piece, the form is the driving force behind my designs. The result I affectionately call Retro Contemporary, drawing influences from mid-century design and colors, visit this site right here.
Galleries, Shows & Exhibitions
2011/Present – Tamarack, The Best of West Virginia, Beckley, WV
2007/2008 – Tampa Artist Emporium, Tampa, FL
2006 – Perspectives: 50 Georgia Potters, Watkinsville, GA
2000 – Hudgens Arts Center Gallery Exhibit & Permanent Collection, Duluth, GA
1999 – Two Man Alumni Show, Concord University, Athens, WV
1999 – The Art Station, Stone Mountain, GA
Publications
2001 – Creative Ideas for Clay Artists (A Ceramics Monthly Handbook). A collection of articles from Ceramics Monthly, featuring 21 artists chosen from 10 years of Ceramics Monthly articles.
2000 – Ceramics Monthly, feature article, February. Lifesprings: Michael Garnes' Kinectic Ceramic Coils.