Annual Holiday Showing of Pottery by Keith Lahti
Annual Holiday Showing of Pottery by Keith Lahti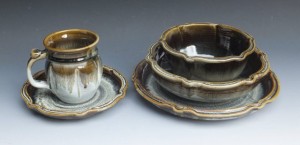 Saturday & Sunday, November 10 & 11  I  10am-5pm
Discover what's new in Keith's charming mountainside studio! In addition to his signature pieces–both functional and elegant. His annual holiday event always features a studio filled with amazing work, excellent music (some of it Keith's own) and delicious food.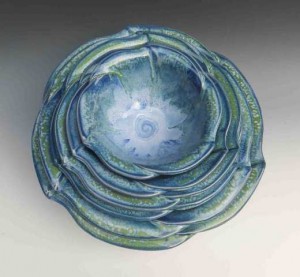 It's a Family Affair!
Once again, this year's show includes wonderful work by Keith's family, including elegant earthenware jewelry by daughter Cree Lahti (see below). Shop her delicately textured and beautifully hand colored work for a one of a kind piece you'll wear–or give–with pride. You'll also find stone sculpture by son-in-law Kevin Stitzinger and wall art by Keith's grandson Mateus Stitzinger.
Lahti Clay is located in Chloe, West Virginia. Click here for easy-to-follow directions.