Arts & Thoughts Holiday Open House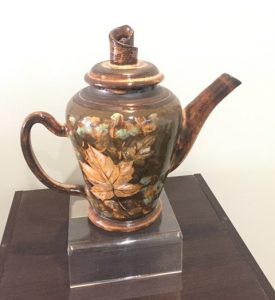 Arts & Thoughts Holiday Open House
Saturday, December 8  I  Noon-5pm
Join Homaira Ahmed Saturday, December 8 for a Holiday celebration! Shop Homaira's beautiful pottery and browse her paintings in her charming Teays Valley studio.
Enjoy live music and Homaira's legendary refreshments. While you're visiting, register for door prizes and learn more about art and pottery classes for the artist (budding artist?) in your life.
Arts & Thoughts Studio is located at 3818 Teays Valley Road in Teays Valley, West Virginia.