Petaled Bowl Workshops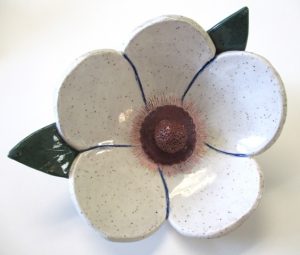 Create a Petaled Bowl (an Ellie Marshall Workshop)
Two Dates: Choose September 22 OR September 29
10am-12:30pm either day
Create a hand-made flower–uniquely your own–to adorn your home or garden. Instructor Ellie Marshall will lead you step-by-step through the process. Enjoy this fun to make project while surrounded by others who love to explore their creativity.
Workshop fee is $28; all materials are supplied–just bring yourself and your spirit of adventure. We'll provide snacks and treats for you to enjoy while you create!
Space is limited and registration is required. Call 304-720-9851 to sign up today.