Kilns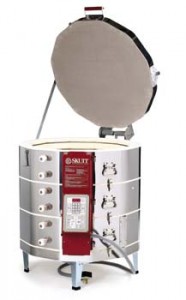 Fewer Surprises in Store.
Unloading your kiln is like Christmas Day: You hope to discover something wonderful (and not socks and underwear!). Quality kilns from Skutt improve your odds. Skutt kilns offer consistent, reliable temperature controls and flexible, precision firing. So from bisque to glaze, load after kiln load, you are in control.
Some people need access to a kiln but don't have the space or desire to own a kiln of their own. No problem? Capitol Clay Arts Company offers kiln firing services at reasonable prices. Learn more.  
Is your existing Skutt kiln on the fritz? We also offer diagnosis and repairs.