Hand Building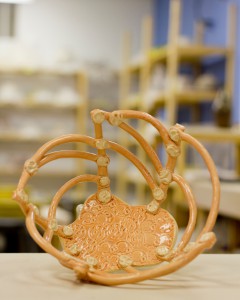 Create. Relax. Explore Art of Hand Built & Wheel Thrown Pottery.

Hand building offers unlimited opportunities for creativity–and relaxation, visit us The wheel can provide an ideal basis for work. Learn slab work, coils and more for a variety of projects, both functional and sculptural in our 6 week class. If you need any fiance, see https://www.onlinetitleloansnoinspection.com/. 
Students may choose to move between wheel and hand building or may elect to focus on only one discipline.
Hand Building & Wheel "Combo" Pottery Class
To Be Announced
.
 – Evening "Combo" Class • 6-8:30pm
Due to Covid-19 restrictions, this class is currently on hiatus.
Class fee: $150, includes 25lbs of clay, all instruction, firings and a selection of glazes. Beginning students must purchase a tool kit, available at Capitol Clay Arts Company.
To register call 304-720-9851 or email Karen@capitolclayarts.com.