Pottery Wheels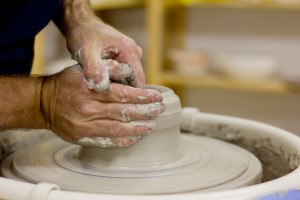 Capacity. Control. Construction.
Centering five pounds? How about 100? Choose the wheel that offers the perfect combination of weight capacity, throwing control and constuction that's right for your work.
Capitol Clay Arts Company offers a range of pottery wheel from Brent, Pacifica and Skutt so you can find the right combination of performance and value.  Click the link below to view our wheel catalog with prices.
Capitol Clay Arts Company Pottery Wheels